Schedule Changes
To make schedule change requests please use this link.
We will begin making schedule changes on Tuesday August 9th. Every effort will be made to accommodate each request. We will not be able to meet every request for reasons such as limited availability, full classes, and the need for meeting graduation requirements. Schedule changes will be made in the order they are received and students will receive an email once the schedule change request has been addressed.
Thank you for your patience as we move through this process.' Here is a QR code as well!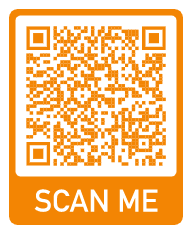 Schedule Change Request Form
Student Handbook and Student Code of Conduct
Prior Handbooks and Code of Conduct